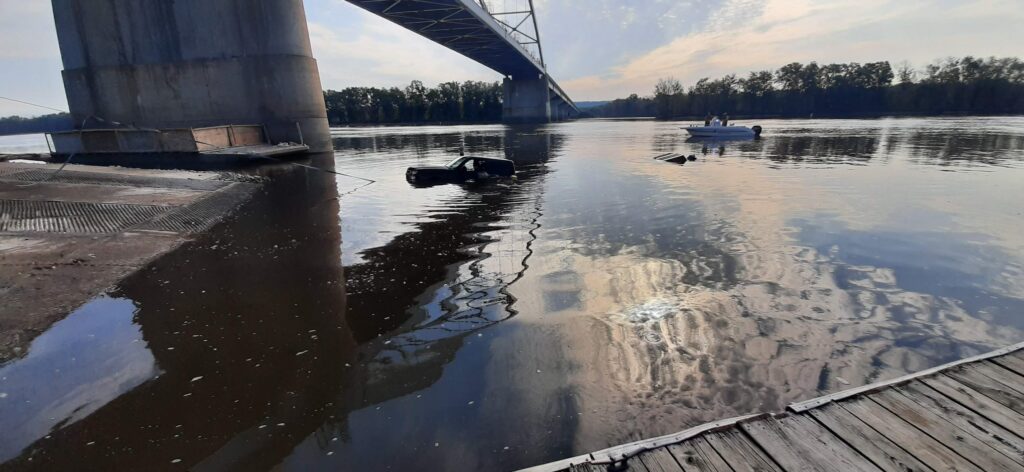 On August 13, 2020, at approximately 6:52 am, the Mar-Mac Police Department was notified of a vehicle in the Mississippi River, at the City of Marquette's boat landing underneath the Marquette-Joliet Bridge.
Upon arrival, the unoccupied vehicle was completely submerged underwater and believed to be approximate 50 feet away from the shoreline.
With the assistance from a local diver, Dan Davies, and Tegeler Wrecker & Crane from Dyersville, Iowa, the 2006 Chevrolet Silverado was successfully removed from the bottom of the river with the boat and trailer still attached.
The accident remains under investigation by the Mar-Mac Police Department. Responding and assisting on scene was the Prairie du Chien Police Department, the Clayton County Sheriff's Office, and the Iowa Department of Natural Resources.
Robert Millin, Chief of Police
Mar-Mac Police Department